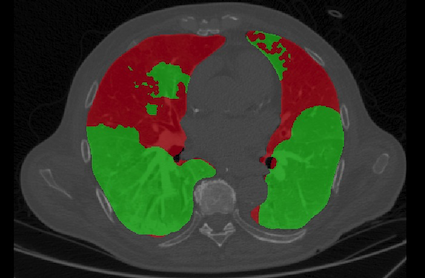 We are looking for talented candidates with innovative ideas to develop, implement, disseminate and evaluate machine learning (ML) techniques in the analysis of medical images and image-related data. The position is part of the Project "Computational tools for the diagnosis, detection and prognosis of COVID-19: analysis and development of methods using deep convolutional networks with computed tomography data". The research will be developed at the Medical Image Computing Lab (MICLab), University of Campinas (UNICAMP), Brazil. The laboratory has an excellent infrastructure and the work will be conducted in a highly interdisciplinary research group consisting of electrical and computer engineers, computer scientists, mathematicians and physicist, in close collaboration with clinicians.
This opportunity is open to candidates of all nationalities. The candidate must have a recent PhD degree in Computer Science, Computer or Biomedical Engineering or related disciplines with experience in Machine and Deep Learning techniques applied to Medical Image Analysis.
---
Essential Duties and Responsibilities:
Development of innovative algorithms for curation and management of large medical datasets;
Development of ML-based methods for medical image analysis;
Co-supervision of MSc and PhD candidates (if desired);
Required Knowledge, Skills, and Abilities:
Recent Ph.D in Computer Science, Computer or Biomedical Engineering, Computational Math or related disciplines;
Strong programming skills;
Experience in Machine Learning and Deep Learning techniques;
Experience in Medical Image Analysis;
Proven ability for disseminating research results by writing papers and giving presentations.
Ability to work closely and communicate effectively with research colleagues;
Proficiency in spoken and written English
Preferred Knowledge, Skills, and Abilities:
Experience using Scikit-learn, Scikit-image, ITK-SNAP, FreeSurfer, FSL and other common tools for Medical Image Analysis;
Experience in database management systems;
Ability to interact effectively with cross-discipline scientists and technical staff.
The fellowship has a duration of 12 months, with a possibility of extension depending on the candidate's performance. The candidate will receive the amount of R$ 4100.00 per month.
---
Candidates should send an email to Prof. Dr. Leticia Rittner (lrittner@unicamp.br) with the subject "COVID-19 postdoctoral scholarship", attaching the following documents (in pdf):
A short CV: containing degrees, relevant publications, previous research projects enrolled and relevant information.
A short statement (in English) of research interest and background for developing novel research in DL methods applied to diagnostic and prognostic of lung related diseases.
E-mail addresses of two references